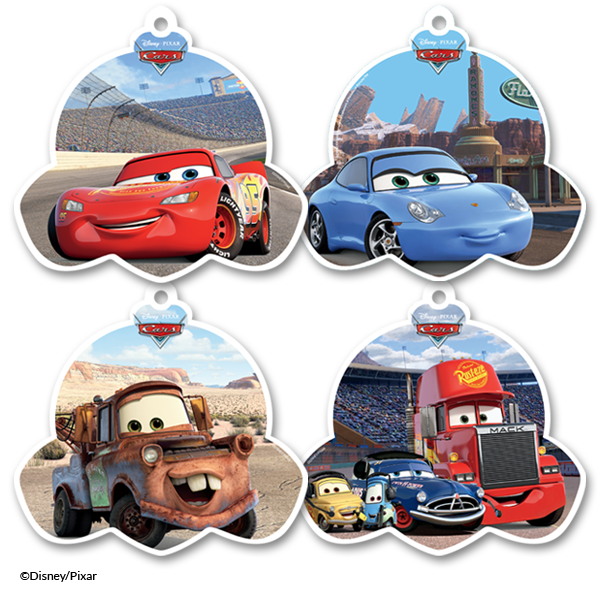 Disney and Pixar's Cars: Radiator Springs Scent Circle Bundle
What race team is complete without its pit crew? This pack of four Scent Circles incudes Lightning McQueen, Mater, Sally and the whole Cars gang — all scented in Cars: Radiator Springs, the fragrance created especially for our Disney and Pixar's Cars products. Not sold separately.
Energized lemon gets off to a fast start, pink grapefruit and red cherry set the pace, and sweet sugar takes the checkered flag.