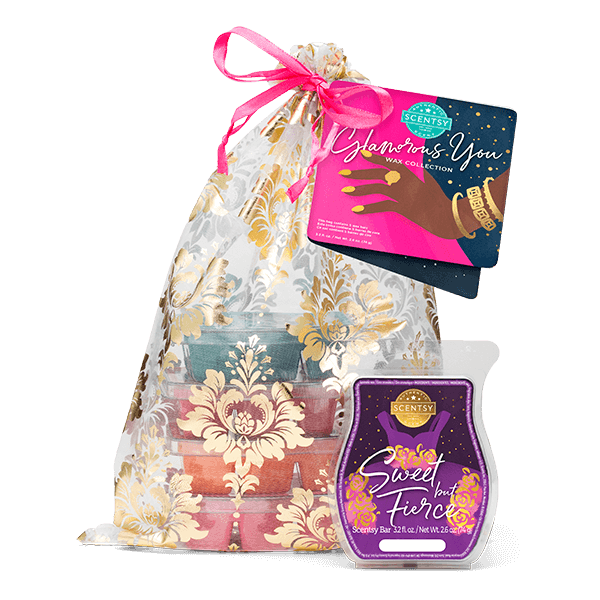 Glamorous You Wax Bundle
$25.00
Includes all five Glamorous You Scentsy Bars in a decorative bag, while supplies last.
· Born to Shine: Nectarine and pear blossom boldly take center stage, while cashmere musk offers a warm, enlivening encore.
· Dazzle Darling: Salted grapefruit catches some rays beside sparkling coastal water and calming beach sage.
· Keep It Sassy: Playful sparkling lemon brings out the sweet side of cherry blossom and sugar cane.
· Sweet but Fierce: Soothing pink jasmine and sweet violet get bold with a burst of crystalized sugar.
· With Grace: Alluring gardenia blossoms and sweet pink peony dance delicately with hints of soft musk.