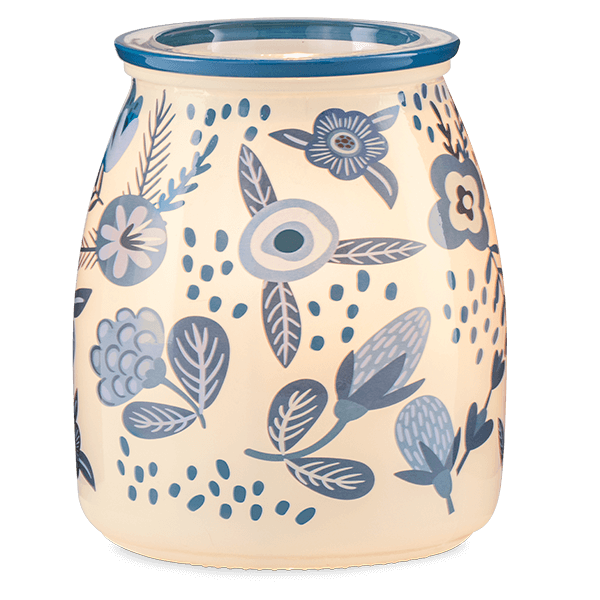 Hope Blooms Warmer
$50.00
Hope Blooms
A fun, Scandinavian-inspired pattern will bring a folk-art feel to any space, while supporting a worthy cause. From Aug. 1, 2021, to Jan. 31, 2022, we'll donate $9.50 from each sale to the Scentsy Family Foundation, a 501(c)(3) that provides critical funding to nonprofit organizations in North America.
Your purchase helps:
Provide home, health and essentials
We give to organizations that support children and strengthen families.
Serve your community
When you buy Hope Blooms, we'll make a donation to a nonprofit organization in North America.
Rally support for worthy causes
Through our previous charitiable cause products, we've provided critical funding in the past to organizations including:
American Heart Association®
Habitat for Humanity®
Make-A-Wish Foundation®
National Breast Cancer Foundation®
Shriners Hospitals for Children®
Wattage: 25W
Dimensions: 6.5"
Finish: Glow
1. Plug the warmer in.
2. Add desired amount of Scentsy Bar wax cubes to the warmer dish.
3. Turn the warmer on and enjoy!
4. For easy cleanup to switch your fragrance, add some Cotton Clean-ups to your order!