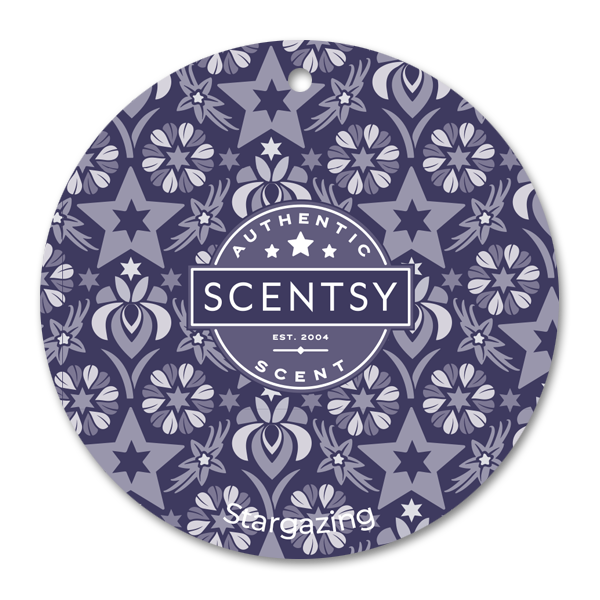 Stargazing Scent Circle
Out of stock
Star-kissed petals shine through fluffy cotton and soft vanilla clouds, making all your celestial dreams come true.
Add a burst of Scentsy fragrance wherever you go.
• Scent Circles hang freely in cars, closets, pantries, and more to add a burst of Scentsy fragrance just about anywhere.
• Some Scent Circles even sport a fun saying!
• Scent lasts up to 30 days.
• Lifetime Warranty!
1. Pull the string out and hang freely.
2. Adjust scent strength by exposing more of the Scent Circle.
3. For recycling instructions, please review your local laws and consult your recycling center for more details on product eligibility.