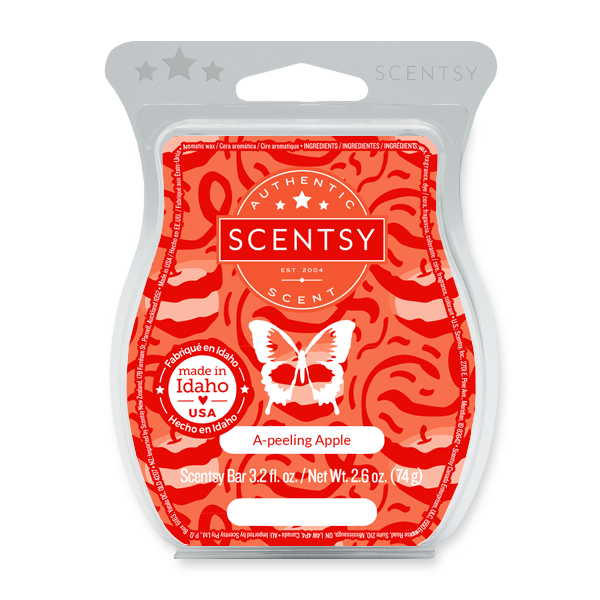 A-peeling Apple Scentsy Bar
$6.00
The sugary sweetness of juicy apple and lively pear are even more tempting with a touch of flowering sweet pea.
Made of high-quality paraffin wax for long-lasting fragrance, Scentsy Bars are composed of eight break-apart cubes designed to use with any Scentsy Warmer. As the cubes melt, they fill your space with our exclusive scents, inspiring imagination and memories. Safe to use — no wick, flame, smoke or soot. Made in Idaho, USA. Net wt 2.6 oz.
1. Plug the warmer in.
2. Add desired amount of Scentsy Bar wax cubes to the warmer dish.
3. Turn the warmer on and enjoy!
4. For easy cleanup to switch your fragrance, add some Cotton Clean-ups to your order!
5. For recycling instructions, please review your local laws and consult your recycling center for more details on product eligibility.