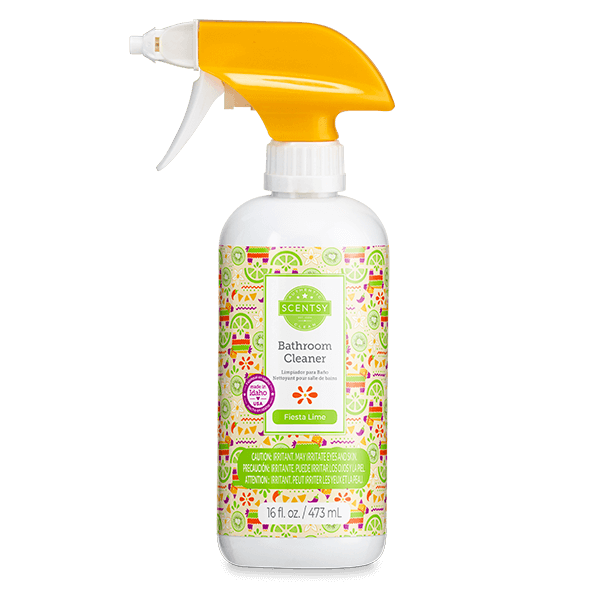 Fiesta Lime Bathroom Cleaner
$8.00
Fun-loving lime, lemongrass and ginger throw the ultimate block party.
This citric acid-based cleaning spray is specially formulated to easily remove soap scum and grime in your bathroom. 16 fl.oz.
• Powerful biodegradable plant-based and safe cleaning agents remove soap scum and grime.
• Beloved Scentsy fragrances make cleaning enjoyable and leave behind long-lasting fragrance.
DIRECTIONS: Bathroom Cleaner can be used on most nonporous surfaces such as tile ?oors, countertops, porcelain, bathroom ?xtures and sealed stone. Adjust nozzle to "Spray" position and apply cleaner to surface, then wipe with a cloth or sponge. Spot-test on a small, inconspicuous area before use.
water/agua/eau, citric acid, fragrance/fragancia/parfum, n-methyl-alkyl glucamide, sodium citrate dihydrate, tetrasodium glutamate diacetate, caprylyl glucoside, lauramine oxide, lauryl glucoside, myristamine oxide, dipropylene glycol, benzisothiazolinone, sodium hydroxide